When you get the idea of doing a trip around the world, the first thing to consider is the plane ticket.. at least if hitch hiking is not an option for you ;) Starting with google you get overwhelmed by options easily, choices between airlines and a lot of route possibilities. To decide on the route, check out my article on "How to find the best route around the world". 
Let's get started! Like any other vacation, several factors can influence the route choice and the type of ticket, especially with round-the-world tickets (RTW Ticket)! First, what you need to consider is following: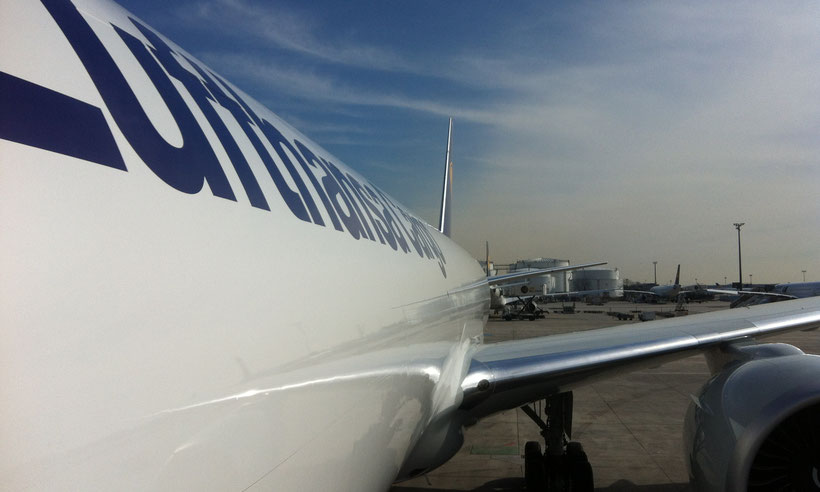 First and foremost, you decide what's most important to you!
Destinations
You wanna just go around the world and have a great experience or there might be specific countries on your bucket list that can't be missed under no circumstances. Think about it!
Price
There are some RTW highways that you can sometimes get really cheap but mostly with only a few stops. If the price is your main issue, get a cheap RTW ticket and do a lot of surface travels at your destinations.
Connectivity
All RTW tickets are based on airline alliances, like Star Alliance, OneWorld, Sky Team and so on. The flight network you can use with their RTW ticket is depending on the airlines belonging to those alliances. For example, Star Alliance is strong in Africa, while OneWorld is leading in South America.
Seasons
Don't forget to check the climate at your desired destinations, raining season or dry heat can make your trip less enjoyable. Maybe you can adjust your starting date or check if going East is better instead of going West!
You want it cheap, go to exceptional countries or hopefully both?
For us it was set that we definitely wanna see Australia, New Zealand and parts of South America. That was a fix choice and determined our flight planning a lot, since most airlines do not connect Oceania with South America. Of course the price was a big issue for us too, so I searched quite a while for the cheapest possible option and talked to many travel agencies. Now I can definitely say, I feel like a total expert on RTW tickets, that's what you realize when you even know the airport code for the Easter island (IPC) ;)
When looking at the options, you must consider what type of traveler you are and who you are traveling with.

1. Book single flights
Booking every flight individually on the internet can save you some money compared to a real RTW ticket, but also has the big disadvantage of being very inflexible. When you travel alone, there will be a lot of option to team up with other travelers cracking your original itinerary, then it would be sad to have all flight booked ahead. If you are a couple with a need for planning, this could be your option like it was for us.
You can also get assistance with single flight from agencies like STA Travel, ReissAus etc.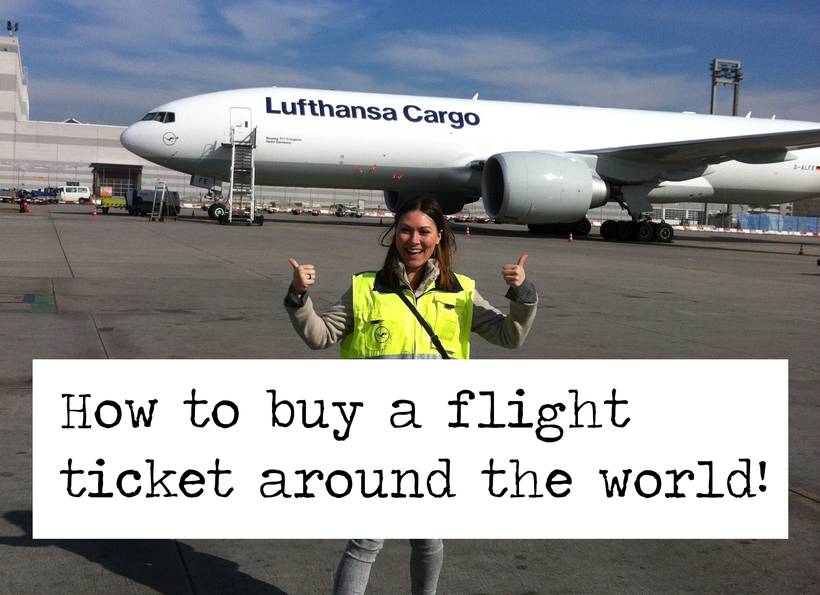 2. RTW ticket by an airline alliance
There are several reasonable option why to book a RTW ticket with an alliance. You can mostly change travel dates for free, you have all your tickets in advance and don't need to plan money for flights during your trip and you have one contact for all issues.
BUT the disadvantages are a major concern too, at least for me. There are a lot of rules you need to stick too, like restricted flight segments, zones, one year time span and so on. Also the online tools (my experience with oneworld) often do not work properly and don't show you all flights out there on the market. It is better to book the RTW tickets via a travel agent who can assist you with all rules and restrictions. That will increase the price of course. Furthermore, I wanna be sure to get the best deal out for myself, and booking with an agent often feels like they didn't try there best.
At first, we had decided to buy a continent-based RTW ticket with OneWorld because our dream route from New Zealand via Easter Island and then to Santiago de Chile would be possible. It turned out a little rule buried in the terms and conditions broke the neck of our plan. We though we save money by directly flying from EU to Australia and skipping Asia as a continent, but no! This distance is too long so even if you don't touch Asia with your little toe you need to pay for it. I hate thing like that! So we decided to not book with OneWorld. Anyway here is a short overview:
Star Alliance
Not the cheapest but the biggest airline alliance with great connections in Europe, Africa and Asia. You can plan and book with an online tool. Star Alliance Tool
OneWorld
One of the cheaper tickets, very good for Australia and South America. They also offer an online tool for the continent based version, but it has a lot of bugs and doesn't show you all flights. Use it for planning and book with a agent! OneWorld Tool
SkyTeam
Especially strong in the northern hemisphere (US, China, France), with a medium price. SkyTeam Planner
The Great Escape
A collaboration with only 3 airlines (Virgin Atlantic, Singapore Airlines and Air New Zealand) but the cheapest ticket on the market! Only bookable at specialized travel agencies. The Great Escape
3. Just start and go without a plan
Last but not least, if you are a wandering soul just wanting to experience culture, dive into the foreign lifestyle and enjoy meeting locals then you should just book a oneway ticket to your favorite destination (Bali is always a good start) and see from there. Just like the famous quote "Not all who wander are lost!" ;) At the end, we ended up purchasing our flight tickets individually on the internet for the first half of our trip and the second half we will do spontaneously. When we start it is high season in Australia and New Zealand, prices for cars and campers are high, forcing us to book early, so we are not flexible at that time anyway. I'm happy with our plan as it is now, I will let you know after if it was the right choice.
P.S. We don't have any cooperations with these airlines!