Rio de Janeiro... a name I had to repeat to myself over and over again! In my mind, this city was the center of relaxed lifestyle and happy, tanned people on the beach. And I was one of the happy ones when we decided to go there... BUT.. the joy was tempered when starting to research for accommodations. There are just way too many, prices are high and luxury low.
It was a lucky moment, when I stumbled upon Aquarela do Leme while searching. This Pousada and Hostel is just a couple of months old and not so well-known yet, but according to the few amazing reviews and pictures, it seemed like just what we were looking for. And it was!!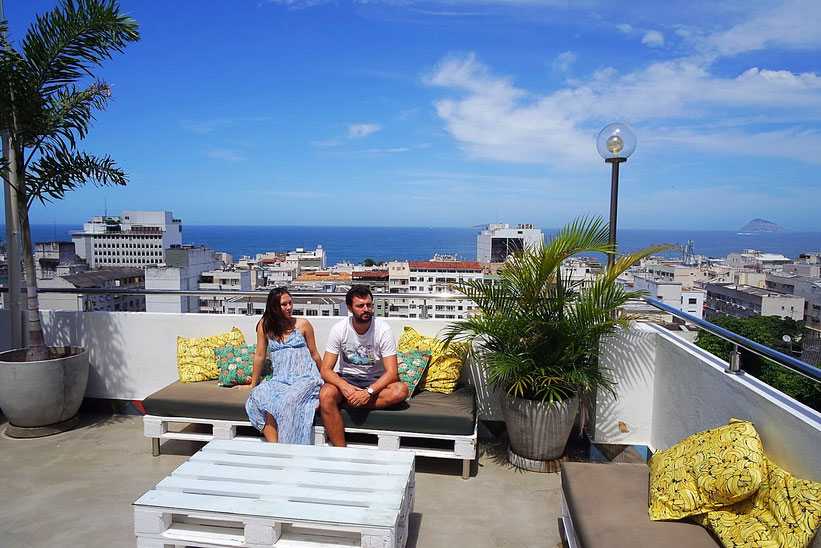 We had a pretty double room with an own bathroom and balcony. Perfect for us - some privacy after too many nights in dorms ;) Everything was new and shiny and the white interior design was delighting with its many color popping details. Really a place where you can feel comfortable during your stay in this huge city. Every room, also the dorms, are equipped with air condition! A life saver during hot Brazilian nights ;)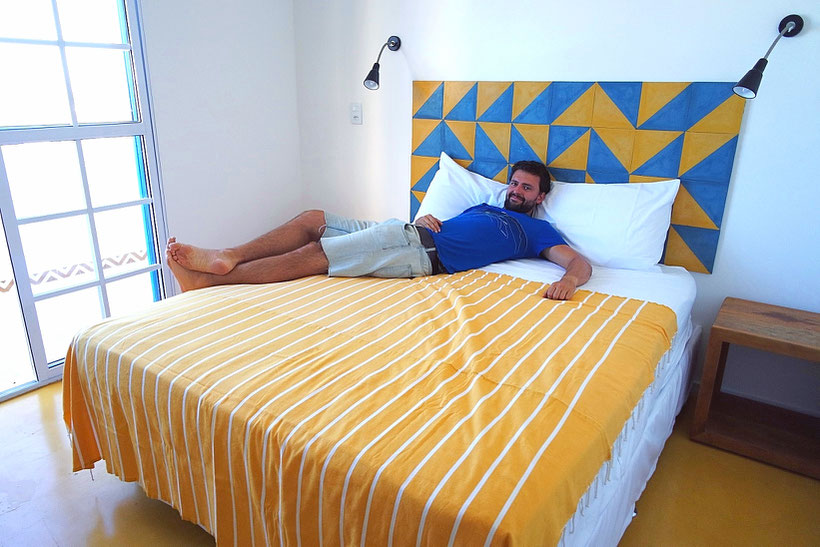 What we loved the most about our stay, was the warm welcome of the family who runs the hostel. They are a young couple with two little boys, who built and opened this beautiful place in 2016. They are very relaxed and open-minded and can help you with anything you need  (great tips to visit Corcovado, cheap taxi, restaurant tips, etc.)! And don't worry about your language skills, they speak pretty much any language fluently... Portuguese, French, Swedish, English, Spanish... so the perfect place for people from around the world :)
And there is for sure no need to worry about the fact that it is located in a favela! It is one of the smallest in Rio (you can see it in the picture below) and the people there are really kind. In this area you don't need to worry about running around with your phone in hand. Leme and Babilônia are a "dead end" location-wise, so most robbers and small criminals are not passing through there. Actually one of the top-rated restaurants in whole Rio is located in the heart of Babilônia favela! 
TIP: Hike up the mountain behind the favela and enjoy an stunning view on the Sugar loaf and the city!
We can warmly recommend to stay at Aquarela do Leme, both private rooms and dorms! Check it out for yourself on there website www.aquareladoleme.com! Thanks to Thibaut and his family for the hospitality! You can find more pictures of our great stay below :)